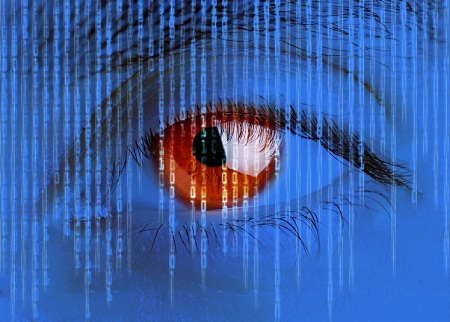 This second of these three blogs, Systems versus Big Brother Part 2, continues in response to some who mistakenly believe business systemization is too rigid. If you are experiencing any amount of chaos in your business, it's unnecessary! There is a remedy for that!
My book System Busters: How to Stop Them in Your Business is now required reading in specific departments of some colleges.
I was happy to receive some feedback from a particular professor recently…
"Your book will go a long way toward preparing my students for their professional careers, where they will apply their education in the real world," he wrote.
I was thrilled to hear that!
Business Internships | Eye-openers for Students
During the summer months, many of the professor's students intern at various companies. As a result, they have witnessed firsthand what disorder and waste does to a business. Much of this is described in great detail in my book.
After reading "System Busters," the students were  asked to write an assessment of its overall message. Mainly, the professor wanted to know whether or not they believed it would help them in their future professions.
Many students said they would definitely take many ideas from the book with them into their careers.  However, another group of students said the "fix" (systemization) I suggested for stopping waste seemed "too strict."
One student commented, "I think it takes the creativity out of a job. A job should be fun!" Other comments were, "It sounds like Big Brother," and "I don't think I would like working at a company with strict systems."
The Weight of Ownership
I understand these students are still learning about being part of a business. Therefore, they cannot know the burden that chaos places on these business owners:

•  They have yet to deal with the real CHAOS that happens in most businesses. Chaos is certainly NO "fun" for business owners! It causes them to lose much-needed revenue needed for operating expenses, salaries, retooling, ever-growing taxes, etc.
•  They haven't witnessed an owner of a business working 12 to 14 hours a day, just to keep the company running.
•  They have yet to experience the owner's loss of customers to a competitor, because of poor quality and service. Nor have they witnessed a co-worker/friend being laid off, due to the resulting lack of work.
•  They haven't had a co-worker point a finger of blame at the owner, because of a mistake someone made. Consequently, the co-worker was called to do rework and miss a family event he/she had been planning for months.
•  They have no understanding of common it is for small-business owners to have to mortgage their homes, in order to keep their businesses operating during bad economic times. In such times, business owners will pay the workers, and often forfeiting their own income.
Waste Screams for Quality Control Systems
•  These students haven't yet grasped the concept that, WASTE is caused by poor systems, eating up time and money.
•  They don't see how ESSENTIAL accountability and responsibility are, in providing the good quality and service customers have a right to expect. And, YES, sometimes it's NOT fun!
•  They have yet to understand that chaos in business DESTROYS creativity, because the business is bogged down in rework and bottlenecks. To be sure, haphazard standards of operation leaves little time or profit with which to be creative.
Systemization brings order to a business like nothing else can! It takes a great deal of creativity to build great systems—and sometimes it CAN be fun!
Did I mention—Great Systems Work!