BPM Software | Small Business Management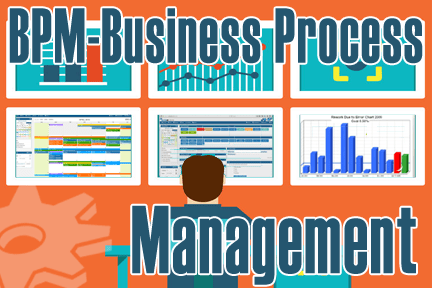 BPM software refers to Business Process Management — a software for Trade and Service Companies that features integrated business process management tools! In addition, System100 software contains BPM tools found in ERP, MIS and CRM business systems for better process automation.
As a result, System100's process management tools assure management control of business operations from front to back. More importantly, System100 is user-friendly, for fast and easy training of staff. Therefore, employees can hit the ground running in a matter of days.
Job Tracking & Scheduling

System100 Management software automates Job Tracking and Job Scheduling. Consequently, no more "white boards" or other manual methods for tracking projects. So, for trade and service companies seeking to systematize operations, System100 BPM software is the answer!
Quality Assurance Systems for Waste Reduction
Not every BPM software features Quality Assurance Management, containing online checklists that assure correct performance of work. In fact, this one feature will return your investment in our software by removing nine types of waste.
Anyone looking to grow a business, knows that QUALITY separates a business from its competitors. Moreover, with our business process software and its numerous process management tools, implementing Quality Management is simple!
Human Resources Management Systems
People don't like being micro-managed. Consequently, with BPM software, you manage the systems, which in turn manages the people. For this reason, System100™ process management tools feature online Daily Routine Checklists, Calendars, Request for Leave solution, Employee Evaluation systems, Quality Management tools, and other systems for automated business management. Most importantly, these process tools place the owner in control of their business, by giving them eyes to see business operations at-a-glance.
BPM Tools to Create Custom Business Systems

A ground-breaking part of System100™ is, owners and managers can make countless changes, and create custom systems, without the need of custom programming. As a result, it allows System100™ BPM software to mirror the way any business operates.
In conclusion, there is much more we could share with you; however, we prefer that you see for yourself!
Sign up and watch our FREE online demo video today

You must sign-up to watch our free video demo, a close up look of System100 BPM software.
Process management software is key for any business looking to scale-up and the desire for continuous improvement. With BPM software fully implemented, a business's value is substantially increases. Not to mention, the owner can leave the building without the place falling apart!