About Us – Ebiz Products LLC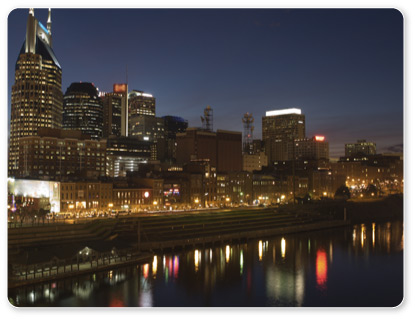 Ebiz Products LLC a business products company established in Nashville, Tennessee, in 2005. The idea for the start-up was in response to business owners and managers seeking operational solutions to improve their company processes. The Ebiz solution, System100™ was researched and developed over many years. Initially, he began to develop the business process management software to lift just one man's small business out of chaos.
Long before Ebiz Products LLC, Philip Beyer was excited to open the doors of his commercial printing company in 1988. However, just five years later, he found himself covered in chaos and thinking to quit. "I didn't own a business, it owned ME," he recalls. The timely revelation about how to eliminate that chaos allowed him to turn his business around.
Ten Year Journey to Build System100™
Beyer's book System Busters: How to Stop Them in Your Business details his ten-year journey to the total systematization of his entire company. It was a step-by-step process by which he created and implemented thousands of manual systems, one at a time. Consequently, eliminating one frustration at a time. As a result, he proved to himself and many others, that chaos in business is not "normal" and Great Systems really do Work!
It was never Beyer's plan, early in, to see his systems "go public," or start a second business. Bringing the first company to order was the goal. It was a long journey and a huge challenge, but the results had freed up most of his time at the printing company. As a result, he had time to Develop the browser-based software to put his manual systems online. It seemed to be the next logical step. However, it took hundreds more hours of his time, which he would say, "was well worth it".
A Good Thing Doesn't Go Unnoticed for Long!
Beyer's systems began to invite the attention and interest of other struggling business owners and managers who saw his systemized company as a model for changing their own operations and freeing up their time. In fact, some business leaders encouraged him to write a book, to share how he had done it.
The System Busters book started a fire on a grassroots level, and business leaders began to inquire about the software he called System100™.
In 2005 Beyer started his second company, Ebiz Products LLC, to help other businesses find their way out of chaos and on the road to order and growth.
PHILIP PAUL BEYER – Founder / President
Founder/president of Ebiz Products LLC and now located in Smyrna, Tennessee. Philip Beyer is an entrepreneur, systems specialist, and author of the popular book, System Busters: How to Stop Them in Your Business. He is also a recipient of the InterTech Technology Award for the design and development of System100™ software. Originally from Baton Rouge, Louisiana, Philip established a printing business in Nashville in 1988. However, five years later, finding it in chaos, he began a dozen-year journey to total systematization.
He now speaks to other business owners and managers across the country on getting the process right. In addition, he is a regular contributor to national online newsletters including PI World "Systemic Success" on how to bring lean, sustainable order to businesses. Philip's sons, Paul and Barton Beyer, now head up Beyer Printing in Nashville. Philip and wife Susan own a small farm near Nashville.