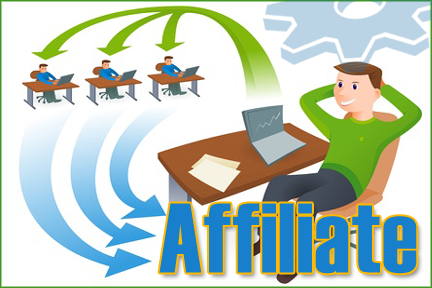 System100™ Affiliate
Looking for a steady monthly revenue stream to help your bottom-line?
Who can become a System100 Affiliate?
We are inviting business coaches, consultants, and business owners who have implemented systems in their own business and want to show others how to achieve success via systematization by being a System100 Affiliate. Those who have experience in business coaching/consulting, and/or an existing client of Ebiz Products, LLC, currently using System100™. And, those having gone through our online training sessions. In short, our goal is to build a network of Affiliates who share our passion for business organization through systematization.
Questions you may have:
How much time will this take?
Spend as much or as little time as you want to seek this alternative revenue! However, if you are a Business Coach with clients, this is a no-brainer. You simply share our Demo Video with your clients or others, and wait for their answer. You remain their coach or consultant, with whatever fees you now charge. We do all the training on System100™ and handle all the updates and support. You do nothing! If at some point you want to be involved in a training session with your clients on System100™, we invite you to any or all training sessions.
Now, if you are the owner of a business that has a network of business associates, again you simply share our demo video with your associates or friends. As a result, if any decide to come aboard System100™; then you are paid a percentage of the monthly subscription, if they remain clients of System100™.
NOTE: We have System100™ clients that have later decided to become Affiliates and now have enough clients that they themselves no longer pay any monthly subscription for System100™. Also, they are receiving extra income.
What am I paid for bringing a client aboard?
The first of each month, Ebiz Products, LLC will send you a lump-sum commission check and report, for all your referrals, based on a percentage of their monthly subscription(s)… if they continue to subscribe to System100™.
How do you track my referrals, to ensure I'm paid for them?
When your prospect signs up for an online video demo, there's a field for them to input your name, or you can simply notify us my email or phone of the person you are referring.
We want to work with our Affiliates to train and teach small businesses how they, too, can harness the power of systems, and how System100™ will also empower their employees to play a major part in the effort of organization though systematization. Let's work together help our clients out-smart their franchise-type competitors. Once implemented, System100™ is easy to sustain. In addition, it will give owners and managers the freedom to do their job without constant interruptions.
Is helping and sharing your knowledge with other businesses your heart, your passion, or even your "calling"? Then, I'm asking you to partner with us in Bringing Businesses to Order by using a systematic approach with Systmem100™ as the "brain trust". In summary, it's the tool to eliminate all system-busting events. Therefore, Stopping the Chaos in any business.
Please give us a call. We would love to talk to you personally about your passion, and how being an Affiliate partner could be a good, dependable, monthly revenue stream for you, right from your home, office, or even while you're traveling.