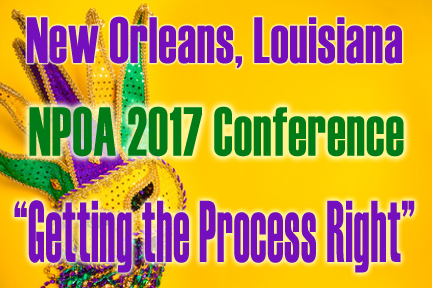 Philip Beyer, designer/developer of System100™ business process software, spoke at the NPOA 2017 Conference this week, at the New Orleans InterContinental Hotel.
"I was privileged to speak to more than 100 business owners about bringing order to their businesses through systemization. Getting the Process Right (my topic) is imperative to growing a business! It was good to have so many come up to talk with me about their business needs, afterward!" said Beyer.
"I went through years of chaos in my own business before I realized the need for well-designed systems. Being able to share how we brought order to our entire operation was a blessing for me. It's my mission now, to see other business owners get out of chaos, permanently."
Many thanks to conference hosts John Henry, Becky Whatley, and June Crespo. A special shout-out to Brad Potter for recommending Philip Beyer as a speaker there. Great event!