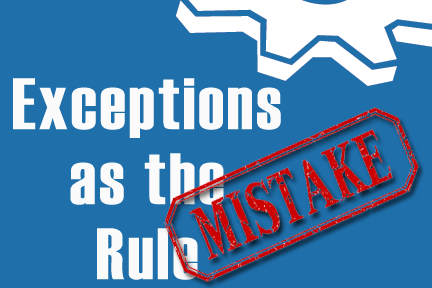 Some businesses and employees take to quality control systems implementation like ducks take to water; however, then there are those business exceptions!
The new general manager of a certain company that was experiencing  problems, invited me to pay a visit. My associate and I soon discovered what the problem was; moreover, it was actually not a WHAT, but a WHO!
Their "Mr. Who" was a so-called "manager of managers." Yikes!  To describe the reception my associate and I were given by Mr. Who… well, let's just say we might have developed frostbite!
To be fair, our host, the GM was more that eager for us to be there. To be sure, he was excited about implementing new systems and bringing his company to order. Unfortunately, he and "Mr. Who" were not on the same page.
Determining the Company's Needs
In determining the needs of a company, I tend to ask questions of key personnel. In this case, I thought to begin with Mr. Who. "What exactly do you do in this company?" I asked him. He said he was the Projects Manager over two other department managers.  I continued, "Can you describe some specific things you do as Projects Manager?"  At that point, Mr. Who seemed perplexed, and had difficulty naming ANY particular activity that defined his position.
I looked to the new GM, hoping maybe he could tell me what Mr. Who did.  But, he seemed uncomfortable, and I realized this is why he had called for my help.  It was clear Mr. Who really didn't really know his own job description.
I pressed further, trying to determine what Mr. Who, a "manager of managers," actually MANAGED. He evaded that question, going down rabbit trails that had nothing to do with my inquiry. I finally had to let that question go.
Next Question for Mr. Who
"How do you like the quality control checklists system your company is implementing?" I asked.
"They're too detailed," he responded, "and they "take too long to do! For my money, it just slows down the processing of jobs."
The GM immediately spoke up, "I have to disagreed. I believed it will actually SAVE time in the long run. In fact, I believe we'll make money by prompting crew leaders to install certain equipment our company could then charge for."
In short order, I could see this new GM had a tiger by the tail with this "Mr. Who".
Before I could ask another question, Mr. Who interjected that he also didn't like the Daily Routine Checklists System. "They just take too long," he said.
I assured him that, at most, it should only take five to ten minutes a day to complete a daily routine checklist. "And," I said, "it ensures tasks are being completed, Isn't that what ANY manager would want happening on a consistent basis?"
When Exceptions Become The Rule
I had opened a Daily Routine Checklist to show Mr. Who how it worked. As he looked at the prompts on the checklist, he turned suddenly to the new GM. "Oh, THIS REMINDS ME," he said, "we need to order some special trash bags. Joe, our crew leader, called me earlier and said they were out, and they're needed on the job today."
Well, there it is!  Mr. Who, having forgotten to order the trash bags, was now prompted by a checklist. Up to now, he hadn't seemed to think the checklist was necessary.
I was eager now to continue reviewing the Daily Routine Checklist with Mr. Who and the new GM.  I noted that the first checkbox on the checklist was a prompt for a User to CLOCK IN. Furthermore, I asked the GM if their company had any trouble with  employees clocking in and out.  He laughed and said, "Let me show you a system our bookkeeper uses to keep track of employee hours when they forget to Clock in or out."
Time Sheet Exceptions
We all walked to the shop area and on the wall by the time clock was a form titled Time Sheet Exceptions.  To my surprise, this form actually allowed employees to write in their OWN time whenever they FORGOT to clock in or out; there were no less than a dozen new entries.
This was a system that allowed for, and actually encouraged EXCEPTIONS (Non-conforming events) AS THE RULE in that business.
I just looked at the new GM and smiled; there was no need for words. Happily, I knew then that this new GM gets it, and things were about to change for the better!
As for Mr. Who… well, he just may actually become Mr. "WHO?"
Did I mention? Great systems work!