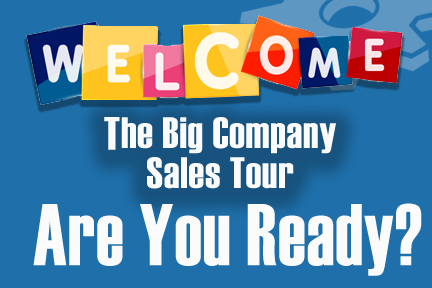 Would a sudden company tour of your business facility by an important potential client cause you to panic? Or would you be ready?
My week began with a call from "the big sales guy" of a large company out of state; a potential ongoing customer for our commercial printing company. They could make all the difference in our bottom line, IF we are who we say we are!
I had been planning another "Kaizen" event at our facility, and "Mr. Big Sales Guy"s plan to visit was a good reason for us to dig in.
Kaizen is a Japanese term that simply means "good change."
In lean, the event is normally applied to a system of continuous improvement in quality, technology, processes, company culture, productivity, safety, system of cleanliness, and so on.
In other words, for us, it would be an all-hands-on-deck, deep dive "spring" cleaning.
Like A Kaizen Event
I first heard the term "Kaizen" when I was speaking in Kentucky a few years ago. We had occasion to do a company tour of a large Toyota manufacturing plant. Over the past 15 years I'd spent thousands of hours designing and developing business systems for my own company. We had also begun helping other companies improve their systems. So, being able to see such a massive, totally systemized manufacturing business, caused no little salivation for me!
The old gears began to grind even in my sleep, as I made mental lists of projects, needed supplies, etc.  We would need to execute the much-needed tweaking of our "100% System of Cleanliness," meaning, everything HAS a place that is labeled, and everything is IN its place. Yes, EVERYTHING—tools, supplies, manuals etc.!  I went into great detail about this system in my book, System Busters: How to Stop Them in Your Business.
Fortunately, our operations manual, and the elaborate network of systems we implemented years ago, have allowed us to keep it between the lines to a great degree.  So, we're able to be proactive with our production processes and customer service.
But, even the best "housekeepers" on the planet have to put on the gloves a little extra, now and then.  It's important to keep all the nooks and crannies cleaned, well-oiled and running smoothly!
Planning a company tour for hot prospects



The recent economy had prompted me to invite a few "tuck-in" companies to join forces with us for a time. Although these are generally well-organized businesses in their own right, it has worked to all our benefits. However, as each company still operates under its own name and with its own style, sharing the same building and using the same equipment can prove challenging at times.
So, I hit the floor running on Monday morning with my lists and assignments, to bring all systems back up again, to what I call "100%".  It was gratifying to see every member of the team, ours and theirs, ready for this company tour.  We would all do whatever it took to be ready for the end-of-the-week company tour for so important a potential client.
Good to his word, Mr. Big Sales Guy arrived on time Friday, and I was proud to show him around our place. Also, to introduce him to some of the most professional and skilled people (our staff) that I've ever worked with. We would share with our guest about the systems that allow us to operate as a highly-effective and scale-able team every day. Great systems allowed us to be ready for this special company tour, with just some tweaking.
It all has to do with having good operational systems to begin with! Then a company can be ready for the invasion of all kinds of last minute visitors; from potential customers, to an inspection by OSHA or others. The most exciting prospect for any company, of course, is a load of work that your company is fully prepared to handle.
Did I mention? Great systems work!