Quality Assurance Software | Waste Tracking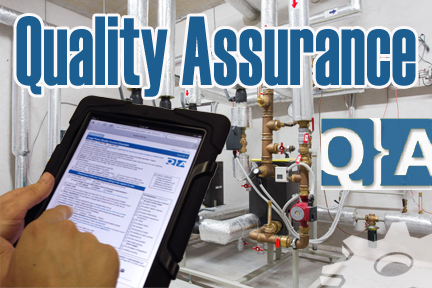 Quality Assurance Software is a must for small businesses struggling with employee errors and miscommunications. Especially, for small manufacturers, job shops and service companies looking to stand-out from competitors.
For this reason, "Quality" is more than a business slogan in the best companies. Therefore, it's practiced daily and, more importantly, systematically.
In short, quality assurance software is the road to success.  
System100™ Quality Management
Our staff has many years of experience implementing Quality Management Systems for small businesses around the world. For this reason, we're able to take what seems complex and make it SIMPLE!
In fact, by using our Quality Assurance (QA) templates  , administrators hit the ground running, FAST!
Remarkably, we have seen companies with waste of 7 to 10% reduced to 2% quickly. Now that's a ROI (Return on Investment)!
To highlight, our experienced training staff, assures clients are well-trained and assisted throughout the setup process. In addition, if clients need extra training, we do it; and with no extra cost.
System100™ Quality Assurance Software and More
Daily frustrations from operating a small business keep owners and managers stressed and awake at night. For this reason, System100 (BPM) Business Process Management software includes features to systematically turn-key any small business from FRONT to BACK.
In short, it brings a "Symphony of Order" and a culture of peace to business. Moreover, a culture of continuous improvement that ensures staying on the cutting-edge.
In fact, by viewing our demo, you gain insight on other System100 features that benefit any growth-oriented business seeking to scale up systematically. For example, (TQM) Total Quality Management, (CAPA) Corrective Action/Preventive Action, (PM) Preventive Maintenance, (CRM) Customer Relationship Management and more.
Sign up and watch our FREE online demo video today!

Again, to insure success, we walk you through the Quality Assurance process.

Automate your Quality Manual and go paperless with System100™!
Or, if you prefer having hard copies (a paper manual), that's also an option with System100™
In conclusion, see how a business operates after implementing Quality Assurance Software.