Customer Relationship Management – CRM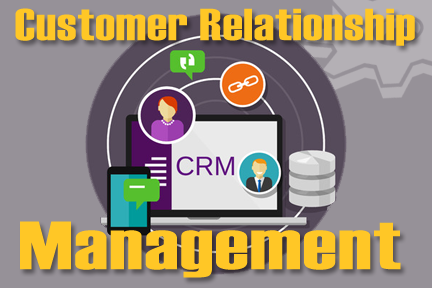 Customer Relationship Management (CRM) software is extremely popular these days. To be honest, good CRM software is everywhere, and has potential to help sales people prosper.
In today's business world, Customer Relationship Management is widely touted. Yet, it's meaningless, unless a business owner grasps the potential consequences behind those acronymic letters, "CRM."
The "C" is for Customer. Therefore, as a business owner, consider WHOSE customer is under relationship management?  In other words, does the business own the customer, or does the salesperson own them.
With this in mind, if the business owns the customer, then WHY would any business owner allow a Salesperson to maintain control and ownership of the Customer Relationship Management software. Wouldn't it stand to reason, if a salesperson walks out the door with their CRM, so goes the data, concerning the customer relationship?
Customer Relationship Management | Company-wide Only
To be clear, System100 Customer Relationship Management (CRM) is NOT for employee ownership. In other words, it's NOT for a salesperson seeking a private CRM software they own and therefore control.
System100 CRM software designed for business owners; those who risk much to OWN and sustain a business.
To clarify, our CRM software integrates with all features found in System100. Therefore, it's tailor-made for company-wide operations. It would be perfect for use by an entire sales team, and all company employees. More importantly, controlled by top management personnel, i.e. the CRM manager.
3 Essentials for a CRM System | A Pipeline for Winning
Tracking Customer and Prospect Contact Information
Follow-up System, for remembering important promises, calls, and appointments.
Single Location for All communication, i.e. emails, phone notes, appointment notes, meetings, etc. Also, documents, i.e. contracts, agreements, estimates, etc
Green Grass and Something about Fools
Many customer relationship management systems claim they do amazing acts and are the best CRM software around. However, buyers beware! Green grass can quickly turn into tall weeds. Consequently, business owners lured by non-essential bells and whistles end up unable to SEE the real essentials needed in a CRM software. In other words, beware of needless features, and consider the consequences of failure to implement the 3 essentials.
Sign up and watch our FREE online demo video today

A demo video for any Small Business Owner looking for CRM-Customer Relationship Management software, but also organizational management via systems.