The Next Generation of Web-Based, Feature Rich & Low Cost
Business Process Management for Small to Mid-Size Businesses
VIEW FREE DEMO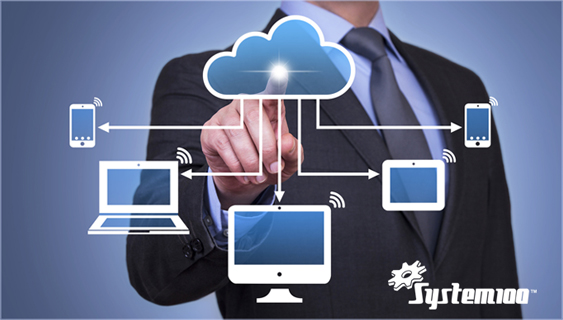 No backups to worry about – we do it for you!
Change your life by changing the way your business operates. Your dream of owning a business and having the freedom to do the things you've always wanted to do but never had the time can come a reality.
VIEW FREE DEMO
We Organize Businesses by Removing Frustrations – One System at a Time
System100™ Business Process Management software empowers your business to manage itself in your absence.
Job Management Software • Service Management • Business Process Management (BPM) • Enterprise Resource Planning (ERP) • Management Information System (MIS) • Organization via Systematization • Turn-key Business • Continual Improvement • ISO Sustainability • Lean Management
Seamless integration of Contacts and Job Financials. Keep financials up-to-date.
System100™ Lean Management Tools
Learn More About System100™
The book for learning how to systemize a business.
Manage the process of continual improvement and remove waste.

Entrepreneur Creates Solutions For Business Chaos
You spend years learning the ins and outs of business, relationships and life. You pride yourself on your leadership skills, creativity; not to mention your courage even to have started a business at some point. Then you run into someone with so many answers to questions you never knew to ask, and suddenly you feel like you are back at square one.
Click to read more…
System100™ – Business Process Management
A BPM, ERP, CRM and much more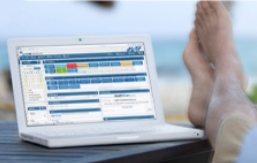 System100™ is the solution and tool for;
Continual Improvement • Quality Control Sustainability • Small Business Organization • Service Control Sustainability • Franchise-readying a Business • Developing and Managing the company's Operations Manual • Tracking Job/Projects • Scheduling Jobs/Projects • Developing and Managing Standard Operating Procedures (SOP)
System100™ is a browser-based software and a (BPM) business process management software. In addition it's features a (CRM) Contact Relationship Management system. For this reason, you can even call it an (ERP) Enterprise resource planning software. Due to, it enables any business to use a series of integrated systems to manage their organization systematically. Therefore, automating many office, service and manufacturing functions.
A Uniquely Designed Integrated Business Process Management Tool
System100™ designed to eliminate errors, therefore eliminating rework, bottlenecks, chaos and all forms of waste in a company. Hence, System100™ brings order to any workflow through a systematic approach. In fact, empowering people to work at maximum efficiency. In addition, measuring employee progress with its powerful scoreboard system..
System100™ business process management tool is also the company's "brain trust" for operations. In addition, System100™ is fully dynamic, which supports, making changes to the software without need of a programmer. Hence, this feature rich software will help revitalize and turn-key any type business, in a matter of months.
Lost Time is Gone Forever
It's important to point out, that System100™ can free up to 90% of the time an owner or managers spends, bogged down in day to day operations. Therefore, giving owners extra time to market and grow their business. But most importantly, giving them time to enjoy life.
Does Your Business Run Efficiently Without You Onsite?
Say farewell to complicated solutions so-called "experts" take years to implement. Thereby, leaving owners and managers with little control over their business. In contrast, System100™ business process management software, gives management  control over business frustrations. Therefore, allowing management to leave the premise without the business falling apart.
In short, don't waste years reinventing the wheel by developing systems from scratch. Because, System100™ is ready now! Because, we've done the legwork.
Also, before you purchase software to help organize your business;
• Manage and continually improve "every" aspect of the business?
• Track all waste and how much errors cost my business?
• Come with a built-in Operations Manual totally customizable to mirror your business?
• Support On-boarding documents that I can be totally customized to meet your requirements?
• Feature a Scoreboard System with infinite configurations for managing at-a-glance systems?
• Has the capability of building a system from any existing paper document, or form you now use?
• Provide radical and prompt Customer Service, with live technicians and system experts?
• Organize company documents automatically, with a unique Document Management System?
• Supply a Preventative Maintenance system thereby, keeping all equipment in peak performance.
• Offer asset and product inventory, with a requisition system?
Finally, If you can't answer yes to all these questions, then you need to stop and consider!
Contact System100™
For more information about System100™ software, contact Ebiz Products LLC by phone or email.
1-888-496-8180 | [email protected]