The Next Generation of Web-Based, Feature Rich & Low Cost
Business Process Management for Small to Mid-Size Businesses
VIEW FREE DEMO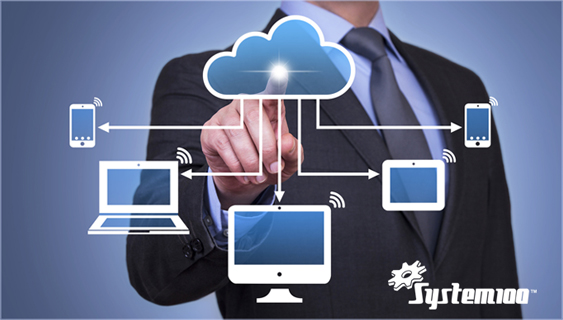 No backups to worry about – we do it for you!
Change your life by changing the way your business operates. Your dream of owning a business and having the freedom to do the things you've always wanted to do but never had the time can come a reality.
VIEW FREE DEMO
Does your business run whether you're there or not?
Find out how System100™ can empower your business to manage itself in your absence.
Lean Management • Continual Improvement • ISO Sustainability • Organization • Process Management • Systemization • Turn-key a Business
Seamless integration of Contacts and Job Financials. Keep financials up-to-date.
System100™ Lean Management Tools
Learn More About System100™
The book for learning how to systemize a business.
Manage the process of continual improvement and remove waste.
System100™ – Business Process Management
What the heck is System100™?
BRM, ERP, CRM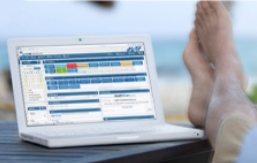 System100™ is the solution and tool for
Lean Management • Continual Improvement • Quality Control Sustainability • Systems Management • Organization • Service Control Sustainability • Franchise-readying a Business • Developing and Managing the company's Operations Manual • Tracking Job/Projects • Scheduling Jobs/Projects • Developing and Managing SOP's (Standard Operating Procedures)
System100™ is browser-based, BPM business process management, a CRM Customer Relationship Management and an ERP Enterprise resource planning software solution combined that enables any business to use a series of integrated systems to manage the organization in order to automate many office, service and manufacturing functions which are designed to eliminate rework, bottlenecks, chaos and all forms of waste in your company. System100™ will bring order to your workflow "the work" through a systematic approach, empowering people to work at maximum efficiency and measuring their progress. Acting as your company's "brain trust" for all the technical aspects of your business—System100™ is fully dynamic, allowing it to help revitalize and turnkey any type or size business, in just a matter of months.
Freeing up to 90% of the time an owner or managers spends, bogged down in day to day operations of their business, to use the extra time to market and grow their business or just enjoy the fee time.
Does Your Business Run Without You There?
Say farewell to complicated solutions that so-called "experts" take years to implement, leaving owners and managers with little control. With System100™ management begin to gain control of their business in just a matter of hours and can see an immediate, positive impact—a fraction of the time it takes other complex, high-dollar solutions. Don't waste years reinventing the wheel by starting from scratch, developing systems to run a business. System100™ is ready now—we've done the legwork. You will appreciate our radical support and personal attention to your business.
Yes, you can purchase a software to manage the job and projects for your company.
But, before you purchase or keep paying for your existing service ask yourself, does the software;
• Manage and continually improve "every" aspect of my business?
• Track all waste and how much errors cost my business?
• Has a built in Operations Manual that I can totally customize?
• Has infinite onboarding documents that I can totally customize to meet our requirements?
• Has a scoreboard system for any and all of my departments?
• Has a feature that allows us to build our own system from any static document?
• Has radical customer service that I can speak to a live person very quickly
• Has a document management system built in
• Has fleet management system built in to help me keep my equipment in peak performance
• Asset and product inventory
If you can't answer yes to all the questions then you need to stop and consider!
Contact System100™
For more information about System100™ software, contact Ebiz Products by phone at…
1-888-496-8180 or by email.