Repair Management Software | Equipment & Vehicles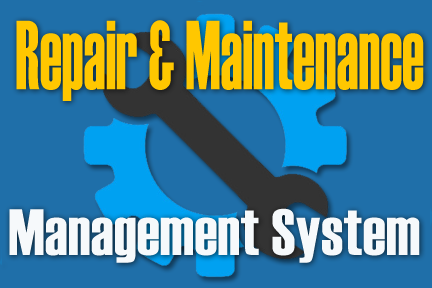 Installing Repair Management Software avoids production and service shutting down, due to poor maintenance on equipment or vehicles. In other words, submit request for repair, BEFORE equipment completely breaks down and the business suffers.
Track repairs and maintenance on any piece of equipment online with desktop, tablet or smart phone. As a result, you can throw away those dusty and out-of-date repair manuals, which most are already missing-in-action.
System100™ Repair Management Software integrates with our Asset Inventory System where you store all needed information concerning the equipment. Items like, Serial Numbers, Date Purchased, Company and/or Person who completes repairs, etc. Moreover, this information automatically merges when submitting a repair request, saving time on double entry.
Track cost, part numbers and other vital information used in repairs and maintenance. Whereby, you pull reports on total cost of repair for any given period, on any piece of equipment or vehicle. In fact, you can customize and add data fields to the repair management system for your purposes.
Preventative Maintenance Checklist Integration
Our preventative maintenance feature also plays a major role in Repair and Preventative Maintenance Management. Consequently, it assures correct performance of maintenance on all equipment, vehicles, and a company's facility, etc. Moreover, build custom interactive preventative maintenance checklists for all equipment or vehicles. In addition, provided are templates of various types of preventative maintenance checklist for fast set-up.
In fact, you can build custom maintenance checklists for facility maintenance. Therefore, you can have your out-side cleaning crew complete the checklists, assuring the cleaning of your facility, performed to your specifications. That puts business owners and management in control!
Sign up and watch our FREE online demo video today
You Will be Impressed!


 If you just want to talk, call us at 888-496-8180.