Waste Reduction Saves Thousands of Dollars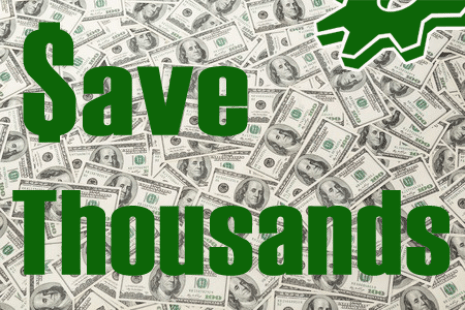 Systematic waste reduction saves thousands of dollars by implementing the System100™ unique feature called The System Buster Locator. AKA as CAPA in lean management circles. It is a powerful tool for identifying and correcting, wasteful events. In other words, stopping those stupid, ridiculous errors that keep reoccurring.
It is a proven system for preventing errors and other business frustrations that plaque small business.
We first proved these tools worked by using our own company as the prototype. Therefore, we tested and measured the results before making them available to other companies.
The System Buster Locator helps identify and document the root cause of any system-busting, non-conforming event. More importantly, management can eliminate non-conformance permanently by using strategic Checklists and Procedures, etc. We also provide templates, for hundreds of Quality Control and Service Control documents to remove error. Not to mention, countless other type documents.
How Does it Work In order to Save Thousands in Waste
When an employee submits a System Buster Notification, alerting management of a system-busting event (i.e., an error), management meets with all those involved with the non-conforming event. A meeting used to find the root cause of the non-conformance.
As a team, they determine whether the error was a Personal Error, System Error. A Personal Error is when someone fails to adhere to a system such as a Quality Control Checklist. A System Error is a DEFECT in the current system. In addition, a System Error is when NO system in place (i.e., a checklist or procedure which would have prevented the error from occurring).
When determined a System was lacking a prompt to prevent the non-conforming event, the following should occur;
REVISE current system, or a develop NEW system.
Thereby preventing re-occurrence.
The System Buster Locator system empowers everyone in the company to be involved in correcting and improving systems/processes as a team.
We've been fixing system-busting events in our company and other companies, one event at a time, and measuring the savings in thousands of dollars per year. Therefore, when we say waste reduction saves thousands of dollars a year, we seen it and done it in our own business.
Our book, System Busters: How to Stop Them in Your Business, details how we completely systematized our company over a period of ten years.
We did the work, so you don't have to!