Time Tracking Software – TimeTraxx™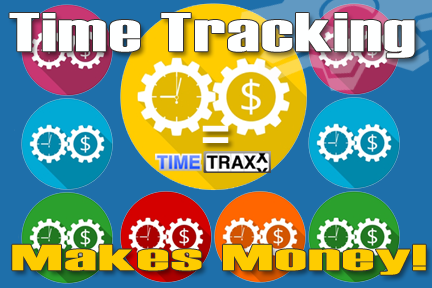 System100™ TimeTraxx is a Time Tracking Software for labor costs on jobs, projects, or any processes in business. Moreover, it's simple to use and accessible, whether in the office or out in the field.
Are you tired of inaccurate, handwritten time sheets? Are you also tired of manually-inputting time data in your bookkeeping-software? TimeTraxx makes employee's time-tracking simple on a computer, tablet or smartphone. In addition, managers have easy access to time management reports.
Time Equals Money
Set up your own processes to track time; thereby, insuring the estimated-time to complete a process is actual and/or real-time. We're told, "A penny saved is a penny earned." If that's true, why use paper time sheets prone to multiple input errors by employees? Furthermore, labor cost is the largest expense for most small businesses. This can mean the difference between success or failure in business.
Floor Data Collection is another term used for labor tracking software. This software is a must for companies wanting to improve product production through-put. In addition, for service type companies, time attendance software is all-important.
System100™ Time Tracking Integrates with JobTraxx™
Every business, whether service or production, whether in-house or out in the field, needs a system to track jobs and project labor costs. Furthermore, the time tracking software should integrate with a JOB-tracking software. In fact, System100 labor tracking software does just that, with one click.
Step out of the past and into the future with System100™ Time Tracking Software. Stop the chaos in your business by ending all business frustrations one-system-at-a-time. Time Tracking Software is key in eliminating labor cost frustrations in business. BPM – Business Process Management is crucial for business organization. For this reason, time-tracking software plays a pivotal role in Job Management.
Sign up and watch our FREE online demo video today

Watching this video will inspire and impress you. In fact, you will wonder why it's taken so long to find software that not only tracks time, but also has tools to organize every aspect of a business.
This is a MUST-SEE video for any Business seeking better organization via Time Tracking.