Fully Customizable Business Management Software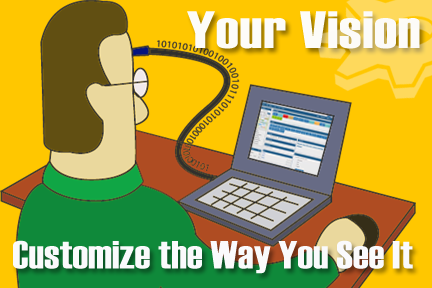 Customizable Business Management Software with ease of using Facebook sounds to good to be true! To be sure, the future of business management software is here. Customizing business management software to mirror an owner's vision of how a business should operate, is a dream come true!
Every business operates differently, therefore, fitting a square peg into a round hole can be frustrating. Moreover, using out-of-the-box software, that doesn't allow business owners maximum customization and design, results in poor utilization.
Our customizable software allows you to design it with the ease of using Word or Facebook.
Build it the way YOU envision it!
Believing is Seeing!
Design your entire business operations online. A software to be used with tablets, desktops or mobile phones.
Sign up and watch our FREE online demo video today

Create Custom Business Systems with Ease!
A ground-breaking feature of System100™ is DocDesigner™, which empowers business owners and managers to customize and create custom systems, without need of a programmer. Therefore, making System100™ the future of custom small business management software. Additionally, it allows the software to mimic the way your business actually operates! Most software on the market allows few options for making changes and/or revisions, without requesting enhancements from the software's developer. We could keep on writing about System100™ and its cutting-edge systems; however, like those from Missouri who say, "Show-me!"…Take a look!
This is a MUST SEE video for any Business seeking Organization via System

s.